CREATIVE STUDIO SERVICES AND WEB DEVELOPMENT
The Nice Guys Group offers full service creative studio solutions. We undertake all forms of design work, from producing the graphics for retail in-store communications to high end point-of-sale materials. Our products range from basic business cards to bespoke online and printed brochures, and from page make up and publishing of all types to preflight checking of press advertisements. We come recommended by some of the biggest publishing groups in the world. We've been for many years a preferred supplier of press advertisements to major publishing groups like News UK, The Telegraph Group, Associated Newspapers and the Guardian Group; produce graphics for both indoor and outdoor signage to modular display stands and podium counters; help companies refresh the look of their branding, visual and corporate identity, as well as updating their marketing collateral to suit the look and feel of today's digital world. We've also produced brand guidelines for a range of blue chip clients and hundreds of content pieces for digital, online broadcast platforms and print media all around the world.
Graphic design, artworking and multi-device content
As a full service creative and digital agency, we've produced both print and digital content for many organisations, meeting some of the most demanding requests and briefs. Some clients come to us directly, others through independent media agencies. These include small-to-medium businesses such as local solicitors, accountants, businesses in retail areas and brands direct, as well as blue chip clients.
We can design anything — posters, leaflets, brochures, bus sides, branding, marketing collateral, advertising, web design and production, and all types of multimedia. Our team, which is dedicated to the creative process, is committed to creating stimulating and innovative design work that realises and fulfils the unique needs of our clients and their brands.
"Nice Guys have been excellent with my business, I am always very vague on what I want as I can see it in my head but am no good at putting it down on an email or even talking to the lovely Anna or Rob, so I tend to give very little details except key things, but they always have so much patience for my business, they do an excellent service and the turnaround is excellent too. I have been using them since January 2015 and I would not go anywhere else for my print and design as they know exactly my standard and that is very high. Thanks again team you do a great job.""
Director, Kent Castle Ltd
Page make-up and Publishing
Each member of Nice Guys Group's creative team has years of working, managing and producing high end pages and publications from mock-up to final print. Their experience includes producing editorial and advertorials, advertisement creation, lineage, brochure panel pages, as well as classified work in some of the UK's biggest publishing and brand technology companies — Reed Business Information, Madison Bell Publishing, The Kent Messenger Group and Adgistics, which is part owned by the WPP Group. Our recent publishing work includes the Oxford Today for Oxford University, the newspaper Docklands News and the Stanmore Standard, a monthly trade newsletter.
"Rob and his team at Nice Guys Group have become an integral part of our virtual team here at The Media Sales House. He is our "go-to" guy for anything and everything print. As well as delivering a fantastic typesetting and Ad Production service for several of the publications in our portfolio, The Nice Guys Group offer cost-effective prices due to Rob's large network of contacts — and deliver a great client experience."
Founder and Managing Director, The Media Sales House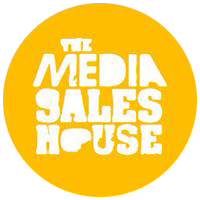 Branding / Rebranding
Visual appeal can make the difference between lasting success and being overlooked. Behind every successful business is a unique, working brand strategy. It's imperative to understand your business, competitors, the wants and needs of your customers and the ever-changing trends within the marketing and advertising industry if you're going to ensure your business continues to thrive.
That's why creativity and clarity have always been at the heart of what we do, whether we're helping companies establish a logo and brand identity or refreshing an established organisation's visual identity. We're experts in typography, photography, artworking, typesetting and ensuring your brand stands out in a crowded market. Having worked for years in reprographic companies, publishers, advertising agencies and branding technology companies, we're best placed to help you achieve a visual identity that will look modern, clean and appealing.
For more information on our creative studio services, either email production@niceguysgroup.com or call us directly on 01634 566460 today.
Brand Guidelines
Having worked with hundreds of companies in the UK, we understand the need for a good set of brand guidelines reflecting your companies values and allowing your creative partners to sustain your brand consistency. We've helped brands communicate this, both to their internal and external stakeholders, with expertly designed brand guidelines that can be very easily disseminated globally to channel partners and stakeholders.
Website Design and development
Our web development team offer a range of work with a focus on new media, from websites, email marketing, social media and SEO.As a successful web and print design company, we believe that our reputation has been built on our combination of skills from a number of different disciplines including business knowledge and technical awareness. We believe in employing the right people who are committed and qualified. They include professionals with experience and knowledge in design, who care about creating and delivering suitable solutions whilst giving value for money.
Nice Guys Group has built a reputation as a company that offers a thoughtful approach with effective creative solutions. Our goal is to work with our clients in an organised way that makes every decision clear, enabling each project to move forward to a successful conclusion.
Global advertisement preflight check, proof and delivery
We preflight and deliver regional, national and international advertisements to publications all around the world, from a massive global database of newspaper and magazine publications. With over 12,000 clients having used our service since December 1999, we've built up an international reputation for perfecting print ready advertisements, ready to drop on any publisher's page anywhere in the world. Having built up an amazing reputation within the global publishing community, we were given accredited and preferred supplier status by some of the worlds best-known publishing groups, who trust us to preflight check and deliver their clients' artwork from supplied files.
Pricing Matrix
The Nice Guys Group's Check & Send service is designed to perform in minimal time, meeting your deadline with ease.
To cost up your job, simply type the height and width of your advertisement in the boxes provided below, then press calculate.
Height (mm):
Width (mm):
Your quote is: