TECHNOLOGY, TELECOMS AND INTERNET CONNECTIVITY
At the Nice Guys Group we've developed our own award-winning app that allows any organisation we work with to plan and find the venue for their next corporate day, evening or night event. We understand that, on average, companies book between one and four events per year, ranging from away or corporate days for internal staff to organising a few drinks down the local pub. This job usually falls to various people within the organisation, such as office managers, the marketing department or the events team. We've made your lives easier with an application that helps you find the perfect venue for your staff or client event.
Funktion allows you to input your criteria, which it matches to your perfect venue. Whether you're looking for a spa day, clay pigeon shooting or a country hotel to wine and dine clients, Funktion has it all. In addition, we've selected a handful of third-party organisations that we recommend as trusted suppliers, including telecoms and interconnectivity, energy management and furniture suppliers.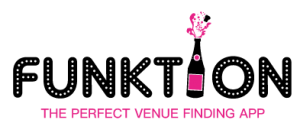 Funktion – the award winning venue finding App
Funktion is an award-winning applications that helps you find your company's next choice of venue by searching with your criteria. Whether you want a local bar with food, drink and entertainment or a corporate weekend activity like clay pigeon shooting with an overnight stay, Funktion has it all. We have thousands of exciting venues, from local restaurants and pubs to country hotels and holiday parks — everything to suit your needs.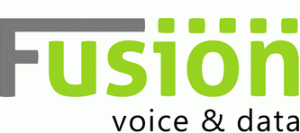 Fusion – our telecoms professional partner
Fusion — a fresh new brand with over 65 years of experience in the Voice & Data world!
Welcome to Fusion Voice & Data. With 67 combined years in the telecoms industry, we're here to help businesses become more productive and cost-effective. We deliver next-generation voice and data solutions and applications via our industry-leading partners, including Unify and Virtual 1.
Voice and Data networks represent some of the biggest IT investments your business will ever make. Voice, email, video, CRM, accounting and every other element of your business relies on high-speed, reliable bandwidth. With technology constantly evolving, though, and numerous options for every company size, budget, and timescale, it can be a very daunting process.
Fusion approaches every client requirement with an unbiased, flexible and consultative approach, ensuring you receive simple, straightforward advice to help you deploy the correct voice and data solutions for your business. We offer a full range of consultancy, design, supply, installation and maintenance services for all your businesses internet connectivity and telephony needs.

PROMULTIS ARE A MANUFACTURER AND INSTALLER OF COLLABORATIVE MULTITOUCH HARDWARE AND SOFTWARE
Not only do we design and build our hardware, we can also create bespoke software.
Enhance your brand communication and engage with customers through a fully branded, content rich application. Our friendly software specialists will work closely with you to ensure the software we create is tailored precisely to meet the needs of your business.
Are you also looking for…